Dunhill Icon Elite Men's Eau de Parfum For Men 100 ml
Dunhill Icon Elite Men's Eau de Parfum For Men 100 ml
Icon Elite by Alfred Dunhill is a Woody Spicy fragrance for men. Icon Elite was launched in 2016. Top notes are Cardamom, Bitter Orange, Bergamot and Lime; middle notes are Vetiver, Black Pepper, Blue Sage and Juniper; base notes are Ebony, Sandalwood, Suede and Labdanum.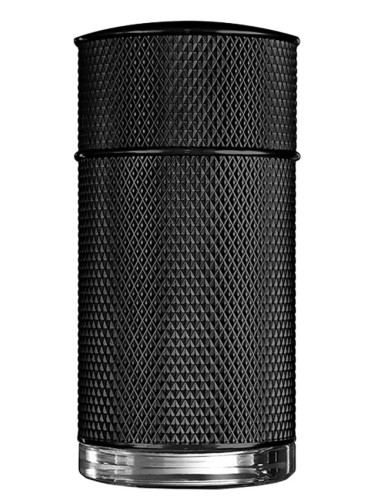 With the first fragrance of the collection Icon, the house of Dunhill showed itself in new light, putting accent on quality of composition, its intensity and excellent. Fans of Icon were soon surprised by its successor, Icon Absolute introduced just a few months after the first Icon edition, while this year, as news from the house, DUNHILL ICON ELITE is being prepared – as the third fragrance of the masculine luxurious collection which will 'splash' the market.
With its composition Dunhill Icon Elite provides masculine seal in new way, representing the spirit and tradition of Dunhill brand, celebrating elegant man and his timeless style. The fragrance was characterized as woody and very masculine. Among key notes of the new edition, vetiver, sandalwood and abonos wood were harmoniously blended and skillfully spiced with sweet cardamom. The new fragrance Dunhill Icon Elite continues the series of Icon collection and provides another olfactive face of the contemporary British. Advertising face is still Andrew Cooper. Fragrance Dunhill Icon Elite is available as a 100ml Eau de Parfum.
العطر فيه رائحة البرتقال عندما تقدم القشرة الخارجية للبرتقال ودي الرائحة الواضحة اكتر ممكن يساوي عطر joopكنت متوقع احسن من كدة يفضل لا تشتري عطر متعرفوش لآني ادبست اشتري عطور ولا تعجبني
للاسف العطر دانهيل غير اصلي بالمقارنه مع نفس العطر موجود عندي مشترا من السوق الحره
Neuer Lieblingsduft meines Freundes! Riecht angenehm und vor allem nicht süß wie viele andere Parfüms.
Useless product . What a waste of money . The smell of a local body spray is better .The odor does not linger more than for 10 mins .Regret having spent almost Rs7000
I suggest the silver colour.I tried this one, it doesn't last long and it's not a clear smell
Great as expected from Dunhill perfumes
It seems i have recieved non-genuine product, the bottle cap is very loosie and the scent don't last
I prefer Icon Elite (a little on the suede side), it could be better. All other notes such as Top, middle and base are well fitting by House of Dunhill, great eau de perfume.