1 Million Cologne Paco Rabanne For Men 125ml Eau De Toilette
1 Million Cologne Paco Rabanne For Men 125ml Eau De Toilette
1 Million Cologne by Paco Rabanne is a Woody Spicy fragrance for men. 1 Million Cologne was launched in 2015. 1 Million Cologne was created by Olivier Pescheux and Michel Girard. Top notes are Sea Notes, Citruses, Mandarin Orange and Cardamom; middle notes are Rose and Juniper Berries; base notes are Tonka Bean, Leather and Patchouli.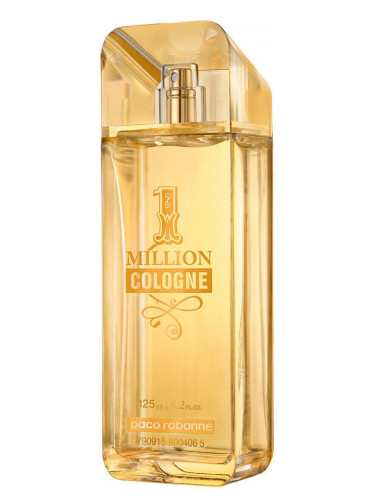 In 2008 Paco Rabanne presented masculine fragrance 1 Million that soon became extremely popular. Flankers like 1 Million Absolutely Gold in 2012 and 1 Million Intense in 2013, as well as limited edition packaging 1 Million $, were made for the many fans of the fragrance.
All those who found the original to be too heavy might like the new version 1 Million Cologne, coming out in summer 2015. The scent is fresher and more energetic, seductive and charming. It supposes to be fun. Opening with marine notes, citrus cocktail of mandarin and cardamom, it mixes floral notes of rose with juniper berries in the heart. The base consists of patchouli, tonka bean and leather.
The bottle retains the form of a gold bar. This time it is transparent, expressing the lighter character of the fragrance. The face of the perfume is model Sean O'Pry. The fragrance is available as 75 and 125 ml Eau de Toilette.
I love the scent. It is my fav
I've said it many times: I do not know what women want or like. I'm just trying to not be offensive. This smells appealing to me, so I use it. Results are unclear.. ;)
Just price could have been better.
Still is my favourite scent of all time. Disregard all negative comments on this fragrance, purchase it for yourself and you'll realize how wonderful it is and gets tonnes of compliments.