Gucci Rush By Gucci For Women Eau De Toilette Spray 75ml
Gucci Rush By Gucci For Women Eau De Toilette Spray 75ml
Gucci Rush by Gucci is a Chypre Fruity fragrance for women. Gucci Rush was launched in 1999. The nose behind this fragrance is Michel Almairac. Top notes are Peach, Californian Gardenia and African Freesia Petals; middle notes are Coriander, Damask Rose and Jasmine; base notes are Patchouli, Natural Vanilla and Vetiver.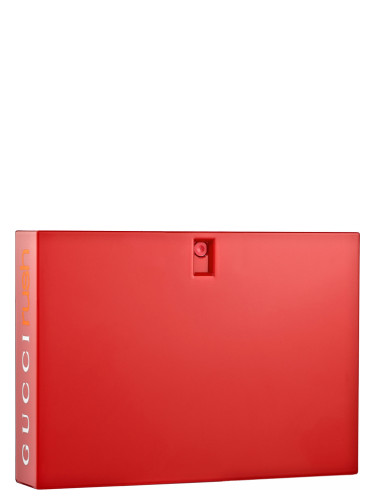 This is Gucci's second fragrance for women. Gucci Rush is a very attractive and recognizable fragrance, impulsive and irresistible, just like love at first sight. The name of the fragrance "Rush" reminds of stimulative drug, very widespread in America during 1980s. The intensive red bottle has the shape of a video cassette tape, a very unusual and modern design. The fragrance is composed like a luscious exotic floral cocktail: Californian gardenia, South African freesia, jasmine and Turkish rose. Corriander, vanilla and patchouli emphasize the oriental character and uniqueness of this fragrance.
The top notes are gardenia and freesia; the heart is created of jasmine, Turkish rose and coriander, the drydown unites vanilla, patchouli and vetiver. The fragrance has a lingering trace that follows the woman and surrounds her from all sides. The perfume was created by Michel Almairac in 1999.
My chemistry just didn't mix well
Perfume not giftable. Got the box of perfume with liquid seeping through unopened package. Sent smells rotten. Not able to give as a gift to my sister.
This was a reorder it smells wonderful and I get a lot of comments people always asking what perfume I'm wearing
A great fall or winter fragrance. It's spicy and I believe it has tobacco fragrance in it. I get compliments when I wear it. It's Gucci so of course it smells pretty good. It lasts too because a coat I wore still smelled like it a week after I hung it in my closet.
Exquisite and sublime scent created by Tom Ford, when he was at GUCCI.
Was not pleased and not as strong.
Llegó en perfecto estado y antes de la entrega estimada !
This is my favorite fragrance. I was worried the fragrance may have changed as it's been a few years since I bought Gucci Rush but it hasn't!!!