[TESTER] Black Orchid Tom Ford Eau De Parfum For Women 100ml
[TESTER] Black Orchid Tom Ford Eau De Parfum For Women 100ml
Black Orchid by Tom Ford is a Amber Floral fragrance for women. Black Orchid was launched in 2006. The nose behind this fragrance is Givaudan. Top notes are Truffle, Gardenia, Black Currant, Ylang-Ylang, Jasmine, Bergamot, Mandarin Orange and Amalfi Lemon; middle notes are Orchid, Spices, Gardenia, Fruity Notes, Ylang-Ylang, Jasmine and Lotus; base notes are Mexican chocolate, Patchouli, Vanille, Incense, Amber, Sandalwood, Vetiver and White Musk.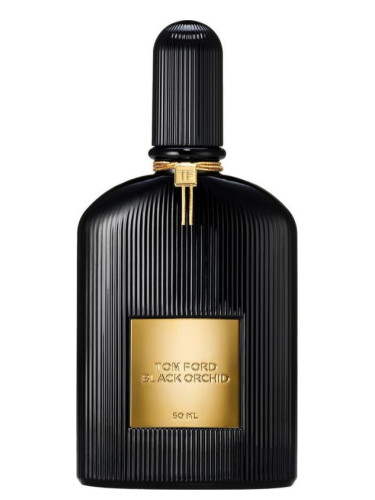 I absolutely love this scent. It's not overbearing nor super floral. A wonderful mix of independence and dedication.
Dislike the scentSmell like man cologneHorrible
When I first got black orchid I sprayed a little bit on my hand and I was talking on the phone to a friend. I told my friend boy I got this new Tom Ford Black orchid and I just sprayed some on my hand and it is beautiful you need to try that. The next day I got up I sprayed a black orchid on me and all day no one said a word I could not smell it and no one else could. I was sitting down and the fan was blowing on me my son said oh you smell good I said you smell me he said yeah. No I don't need the fan to blow for you to smell me or for me to smell me I have yet to smell myself with it on that first day took me by surprise I thought I had some and I use time for it all the time thank you
The scent is of cinnamon, patchouli just plain sumptuous 😊
My most recent purchase was counterfeit. So unfortunate:/
Tom Ford usually is very high quality. Unfortunately I suspect that seller Fast Beauty sold me a fake.
I purchased this for my wife who has a great sense of smell and she smelled this and was suspicious that it was not authentic. Took it to department store and compared the bottle and the smell with the tester there and my wife was correct. Our friend who works at the store verified that this is a fake.
Lovely Tom Ford floral. Reminiscent of Shalimar
I thought this parfumerie was going to be all that instead I was so disappointed. Mr. Ford needs to work on his product. Extremely disappointed.. it doesn't stay on and the price ..well it should stay on for the price. Can not recommend it.