[TESTER] Burberry Weekend By Burberry Eau De Toilette 100ml
[TESTER] Burberry Weekend By Burberry Eau De Toilette 100ml
Weekend for Men by Burberry is a Citrus fragrance for men. Weekend for Men was launched in 1997. The nose behind this fragrance is Michel Almairac. Top notes are Lemon, Grapefruit, Bergamot, Pineapple, Mandarin Orange and Melon; middle notes are Ivy, Oakmoss and Sandalwood; base notes are Honey, Musk and Amber.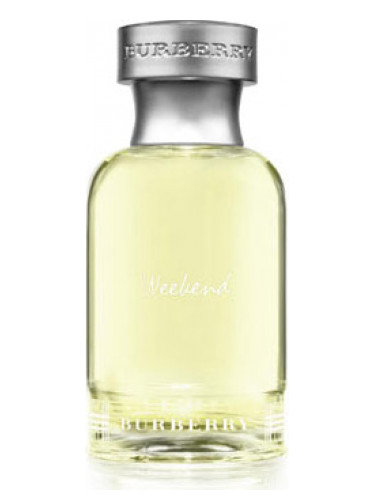 During weekends you can indulge yourself with the comfortable, casual and relaxing character of Burberry Weekend for Men. The composition starts with a real citrusy explosion: bergamot, mandarin orange, lemon, grapefruit, followed by juicy pineapple and melon. Ivy leaves, sandalwood and oak moss are in the heart. The base is surprisingly sweet, made of amber and honey. The perfume was released in 1997.
今回、バーバリーの香水100mlを購入しました。香りは元の香水と同じでとても気に入っています。いつもは30~50mlの香水を使用していますが、始めて大きな100mlを購入しました。一つ言いたいことは、容器のスプレーの噴霧の口が大きいのか、押すとかなりの量で香水が噴射します。細やかな霧吹き状であればいいのですが、そこがとても残念でしたので★3つとしました。
Good for spraying in the car
Ho comprato su consiglio di un amico. Non son orimasto entusiasta di questo profumo. Nulla di trascendentale. Preferisco il vecchio 212 MEN di Carolina Herrera
Product was fine although would have been no good as present as cellophane wrapping and internal box had been opened.
毎回定期的に購入しています。これしか使わないので、大瓶にしています。
A mi papá le encanto huele muy rico y está fascinado por el precio
Hace muchos años que la uso, antes se vendía en perfumerías en España, ya no. Es muy fresca, aroma a limón, muy agradable
香水通販B-CAT ビューティキャットさんから購入しましたが、開封済み品が届きました。透明フィルムの梱包が丁寧に下部を一周カッターで切り取られて、テープで固定されていました。なんの説明も書かれていない(シールには新品とあるが)ので、すり替えられているのか、返品なのか、不信感しかありません。
Prodotto acquistato per regalo. Apprezzato.