[TESTER] Bvlgari Man in Black Eau de Parfum Spray for Men 100ml
[TESTER] Bvlgari Man in Black Eau de Parfum Spray for Men 100ml
Bvlgari Man In Black by Bvlgari is a Amber Floral fragrance for men. Bvlgari Man In Black was launched in 2014. The nose behind this fragrance is Alberto Morillas. Top notes are Spices, Rum and Tobacco; middle notes are Leather, iris and Tuberose; base notes are Tonka Bean, Guaiac Wood and Benzoin.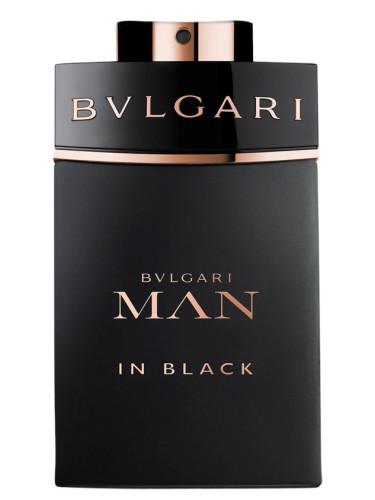 Bvlgari celebrates 130 years of existence and launches new fragrance Bvlgari Man In Black, as a flanker of the original Bvlgari Man from 2010. The fragrance is announced as bold and charismatic, inspired by the myth of the birth of Vulcan, the god of the earth, interpreted in a way that suits the modern man.
Bvlgari Man In Black is an intense composition of amber, leather, spices and woods. It opens with accords of natural rum and luminous spices. Tuberose, iris absolut and leather form the core of the perfume, placed on the base of benzoin, tonka bean and guaiac wood.
It is available as 30, 60 and 100 ml Eau de Parfum.
Profumo originale però lo pensavo più persistente
Un aroma exquisito y esposa le encanta este aroma
Habe es mit einem im Fachhandel/Drogerie verglichen, und da stimmt so einiges nicht.Beim Original kann man den Druckknopf raus drehen, bei diesem Produkt nicht!Beim Original kann man den Druckknopf nicht drehen um ihn zu schließen, bei diesem Produkt schon.die Angaben zum Produkt sind auch nicht Identisch.
Muy buen aroma y excelente fijador
Excelente aroma, muy recomendable.El aroma dura mucho y en la ropa queda grabado su aroma a pesar de ser lavada igual se aprecia su aroma
I love this scent. The combo of booze and spice with a bit of powder is simply awesome. It's so manly and sophisticated.Sadly I only get ~3hrs on my skin, even with several sprays. That's quite significant under-performance for fragrance that cost this much. (It performs like a Cremo that's $15 at Target). And in case you're curious, I do lotion or oil my skin before applying fragrances, so it's not just me having really dry skin.I'd recommend Red Tobacco my Mancera if you'd like a manly scent in this category and would like to get a workday out of it. They cost about the same and fit a similar bill. Others would suggest Spicebomb Extreme.
Lasts only a short while. Smells great but gone before you get out of the house. Hard to believe this is the real deal.