[TESTER] Eau Des Merveilles By Hermes For Women. Eau De Toilette 100ml
[TESTER] Eau Des Merveilles By Hermes For Women. Eau De Toilette 100ml
Eau des Merveilles by Hermès is a Woody fragrance for women. Eau des Merveilles was launched in 2004. Eau des Merveilles was created by Ralf Schwieger and Nathalie Feisthauer. Top notes are Orange, Elemi resin and Lemon; middle notes are Amber, Pepper, Pink Pepper and Violet; base notes are Fir, Cedar, Madagascar Vetiver and Oakmoss.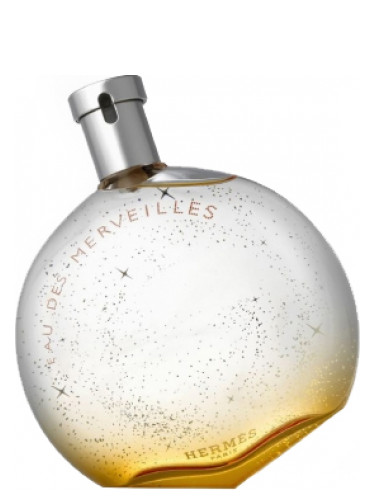 Eau des Merveilles: from surprise to magic and from magic to enchantment, Eau des Merveilles wraps us around its finger on a cloud of fancy. Imagined with an amber woody chord that rings up to the top notes, this fragrance, created by Ralph Schwieger and Nathalie Feisthauer, wins the bet to portray a sparkling femininity without a noticeable floral scent. Paradoxical, contrasted, intimate and delicate, a skin-deep infusion of happiness to savor.
I have been using this scent exclusively over 20 years; it is my signature and I get compliments all the time. I never tire of it.
the travel lotion and gel soap are not included.
Disappointed that item was advertised with small body lotion and shower gel however only the EDT arrived - very misleading
The product was delivered earlier than estimated, it is the classic fragrance of Hermes but the picture of the product show that it was the box containing two mini products (body lotion and another beauty product) but it was the plain perfume bottle instead.
This is the sorriest substitute for what has been a staple fragrance For me. If you're reading this Please do not waste your money. I cannot Describe how Disappointed I was when I opened this after waiting a week Almost.
Scent and value for money
Profumo buonissimo difficile da trovare in profumeria nel formato 100 mlAnche il prezzo è molto buono!
Ottimo profumo, il mio preferito da una vita. Acquistato ad un prezzo davvero vantaggioso (100ml)
Ho acuistato questo profumo per fare un regalo di natale, il prodotto è di qualità , mi sembra solo un po troppo costoso per 100ml