[TESTER] Hermes Eau Des Merveilles Bleue Eau De Toilette For Women 100ml
[TESTER] Hermes Eau Des Merveilles Bleue Eau De Toilette For Women 100ml
Eau des Merveilles Bleue by Hermès is a Aromatic Aquatic fragrance for women. Eau des Merveilles Bleue was launched in 2016. The nose behind this fragrance is Christine Nagel.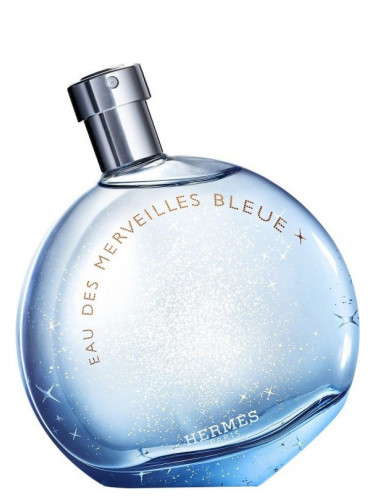 The woody and amber-toned eau de toilette take on mineral notes. A sparkling and brisk plunge into the deep sea of Merveilles.
Since 2004, Eau des Merveilles has been a key that opens the door to the wonders of Hermès. From innocence to fantasy, from childhood dreams to femininity, it is a world where the extraordinary is brought into the light. Year after year, we are transported on an air of poetic enchantment. Captured in their round bottles resembling a magnifying glass, the fragrances have the magical power to see the world from new and marvelous angles. It is the key to wonders, the origin of stars in broad daylight.
Initially used at a girlfriend house and found it here and love it. Only one problem. The scent wears off in about 30 minutes even though I use plenty.
Non sono per niente esperto, ma volevo regalare una fragranza fresca, dolce ma non troppo, magari con qualche nota agrumata e/o speziata. Non so se sia esattamente così, ma è veramente, veramente appagante
Tempi di consegna rispettati...ottimo
I love eau des merveilles bleu beautiful scent
Ich kenne den Duft und hatte ihn schon öfters!!Der Geruch dieses Produktes ist gleich, hält aber nur ein paar Minuten, da stimmt was nicht...Schade... 😖
Great fragrance.... but doesn't last long...even for an eau Des parfum.
Beautiful perfume but i wish it lasted a little longer. It's gone as soon as i walk out of the house
El aroma súper suave y duradero