[TESTER] Hermes Un Jardin sur la Lagune Eau de Toilette 100ml Unisex
[TESTER] Hermes Un Jardin sur la Lagune Eau de Toilette 100ml Unisex
Un Jardin Sur La Lagune by Hermès is a Amber Floral fragrance for women and men. This is a new fragrance. Un Jardin Sur La Lagune was launched in 2019. The nose behind this fragrance is Christine Nagel.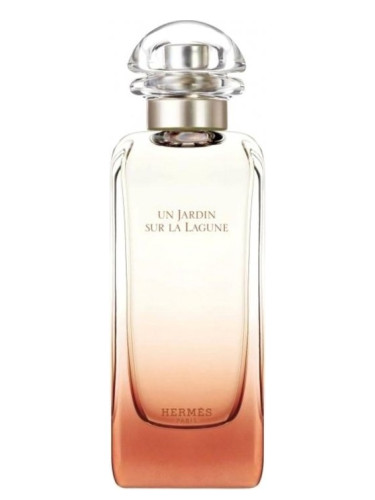 Hermès presents news coming from the Jardin Collection - Un Jardin sur la Lagune - launching in March 2019. The illustration for the packaging of the new perfume is signed by the famous Bosnian artist Safet Zec. The fragrance is conceived as vibrant, caressing, distinctive and a bit nostalgic.
Un Jardin sur la Lagune leads us to Venice and reveals the magic of a hidden place behind a stone wall. Perfumer Christine Nagel uses floral notes of magnolia and Madonna lily along with sea and wood nuances to conjure up a secret garden on the water. The story is about a mysterious garden that an English Lord built on the water, inside a lagoon in Venice.
Notes: magnolia, pittosporum, Madonna lily, sea breeze, samphire, woody notes.
Al principio la fragancia es muy fuerte , en unos minutos es un aroma muy sutil pero preseptible,.
Amazing soft scent. This perfume is not too strong, it's great for everyday wear or fir that special occasion. I've received such positive complements when I wear it.
It's a very nice summer perfume but it's very similar to the one I currently have and I was looking for something a little bit more floral but I continue to wear it and I enjoy it
Molto delicato,molto piacevole
Aroma floral con tonos acuaticos.Uso diario.
A very nice, fresh scent. I typically wear it on weekends during day or at night. Not an everyday perfume for me. But I love it!
Gave to guy. Smells more masculine rather than unisex.
Habe ich als Geschenk gekauft , ist mit Begeisterung aufgenommen worden.
I won't repeat the claims of the smell by Hermes, or by the 2000+ reviewers, only to comment, that people forget that this entire range by Hermes is gender neutral, meaning in this case, hugely enjoyable by both sexes. I actually got my female partner on to probably my all time favourite - the that ends with de sur nil (apologies, I am terrible with names, I know there is a prefix), being the scent with the decent (and original) hint of green mango. Where that is pure Summer, this is for a smoky Fall, in my opinion. Just one Australian bloke's opinion... Anyway, it is gorgeous and I love a spritz - even before bed. It did not disappoint. Couldn't believe the speed of delivery either. Good job.