[TESTER] Penhaligon's Opus 1870 Eau de Toilette for Men 100ml [London]
[TESTER] Penhaligon's Opus 1870 Eau de Toilette for Men 100ml [London]
Opus 1870 by Penhaligon's is a fragrance for men. Opus 1870 was launched in 2005. Top notes are Pepper, Yuzu and Coriander; middle notes are Incense, Cinnamon and Rose; base notes are Virginia Cedar, Sandalwood and Musk.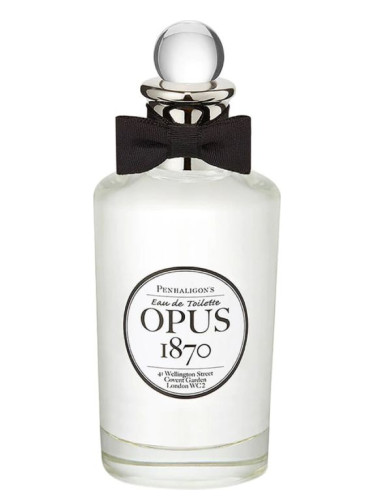 My sister gave me this a few years ago. Glad to find it here at a decent price. It smells great.
My dad used to own this cologne when I was in highschool. He eventually gave it to me because I used it all the time and he found something he liked better. Now, 15 years later, I decided to get my own bottle! I was disappointed because it doesn't seem to smell the same as it used to. It has , what I can only describe as, a powdery scent that cheap body spray perfumes have. If the formulation has changed I would love to know if I can get some of the old stock.
Great everyday, every occasion scent!
just buy it.....you can not go wrong with Pen
It's addicting.. the only scent a guy needs.
This scent is sweet and woodsy without being too much of either. It's great. The problem is with the terrible box. The bottom part slides out, so be VERY CAREFUL. I received this shipment, took off the clear plastic wrapping, and watched as the entire bottle hit the floor. It's a good thing I like the scent because it will be pervading the room for about the next year or so. You've been warned!
Oh man,the smell is fantastic still have it.I'd get one soon again
Heard about this scent on a travel TV show, went to London and bought it. Love it! and bought it here as a refill.
We actually bought our first bottle in London; this was a refill. Great masculine scent that is unique and classy. I highly recommend.