Tom Ford Jasmin Rouge Eau De Parfum 100ml For Women
Tom Ford Jasmin Rouge Eau De Parfum 100ml For Women
Jasmin Rouge by Tom Ford is a Amber Floral fragrance for women. Jasmin Rouge was launched in 2011. The nose behind this fragrance is Rodrigo Flores-Roux. Top notes are Cinnamon, Ginger, Cardamom, Bergamot, Pepper and Mandarin Orange; middle notes are Jasmine, Ylang-Ylang, Neroli, Broom and Clary Sage; base notes are Amber, Woodsy Notes, Vanille, Leather and French labdanum.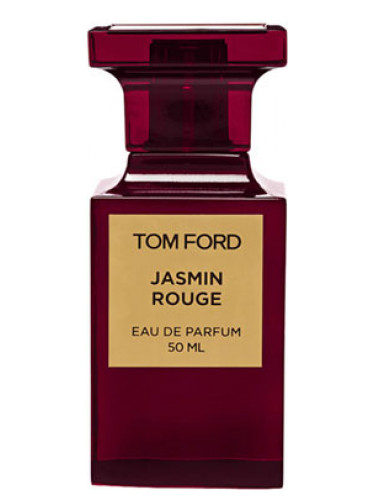 With the new makeup collection, Tom Ford presents three new fragrances: Jasmine Rouge, Violet Blonde and Santal Blush (Signature Collection) in September 2011. Jasmine Rouge is sensual and exuberant spicy - floral fragrance. Notes of Sambac jasmine are mixed with clary sage and spices, making an erotic and hedonistic blend.
Top notes: bergamot, mandarin, cinnamon, ginger, cardamom, black and white pepper. Heart: Sambac jasmine, broom, neroli, ylang-ylang, clary sage. Base: Mexican vanilla, labdanum, leather, wood and amber notes.
The scent is fine, if there really is one. Mine must be really old. Too late to send back. Buyer be warned.
The scent is a summer from my childhood. I am very pleased with it.
It's a nice cologne for work & play.A subtle but powerful impression!
I love this perfume, shipped quickly. Great deal.
This fragrance; Tom Ford - Jasmin Rouge is awesome. If Tom Ford is your choice for parfum; Jasmin Rouge must be apart of your fragrance collection. Your man will relish this scent.
My favorite smell perfume by far. Was it's little pricey? Yes. Is it worth every cent (scent)?? HECK YEAH!!! Light, sweet and not overwhelming. The sweet scent of jasmine last all day. A must have for your collection.
I get many compliments when I wear this perfume. I love it !!
The price of this perfume is high but at least not everyone will smell like you! My favorite scent of all time so it's worth it to me. Product came brand new and wrapped.